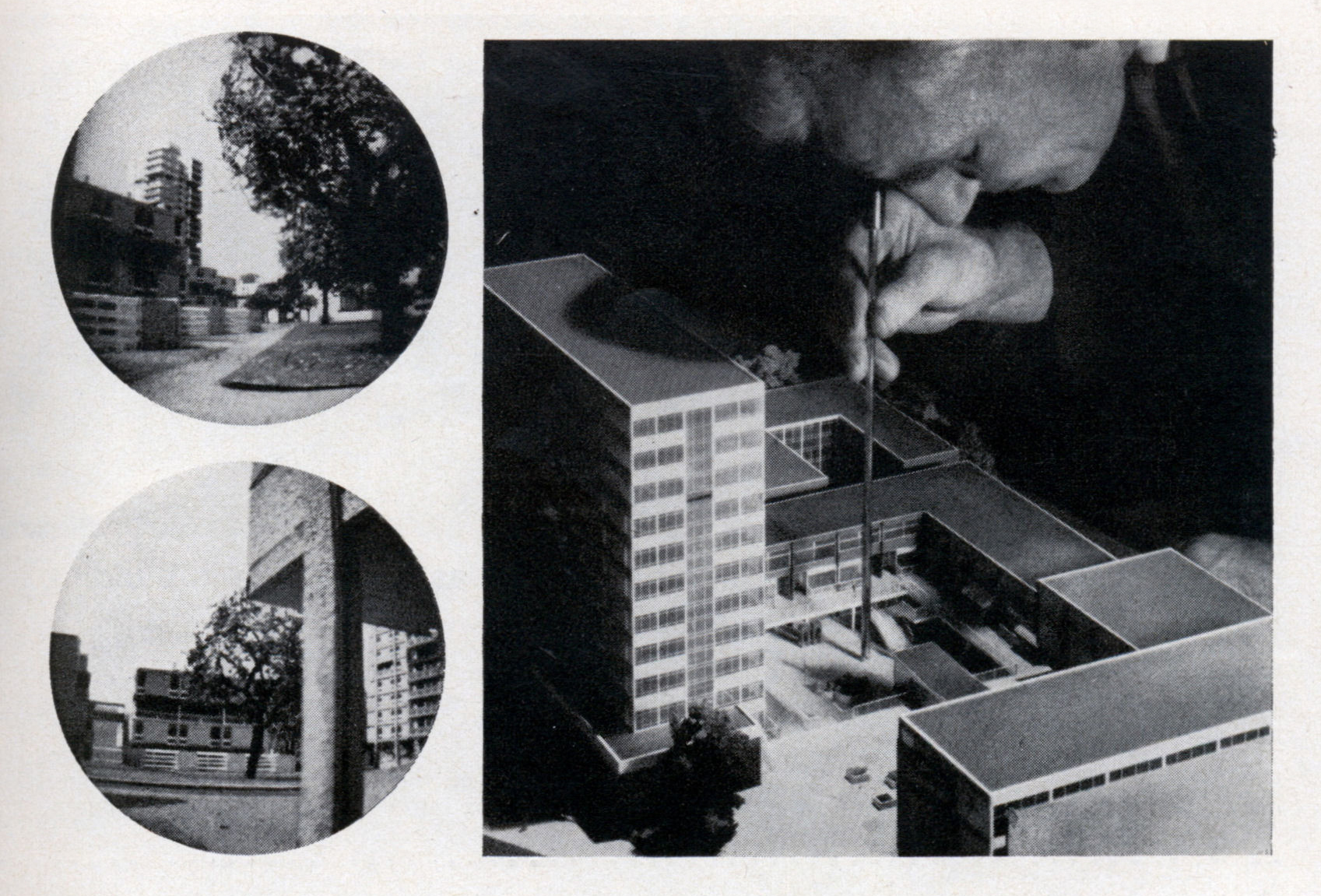 Lilliputian's-eye viewer puts you inside tiny model, 
Popular Science (Aug, 1964)
A slender optical tube fitted with 18 miniature lenses provides realistic views inside architects', landscapers', town planners', and other scale models. With a camera and adapter on the eyepiece, you get photos like the circular ones at left.

The British-made Modelscope is a combination microscrope, periscope, and telescope with an aperture at one side .3 inch from the end. On the floor of a 1:200 model, this corresponds to eye level at the same scale. At other heights, it shows vistas from windows, balconies, and other points.