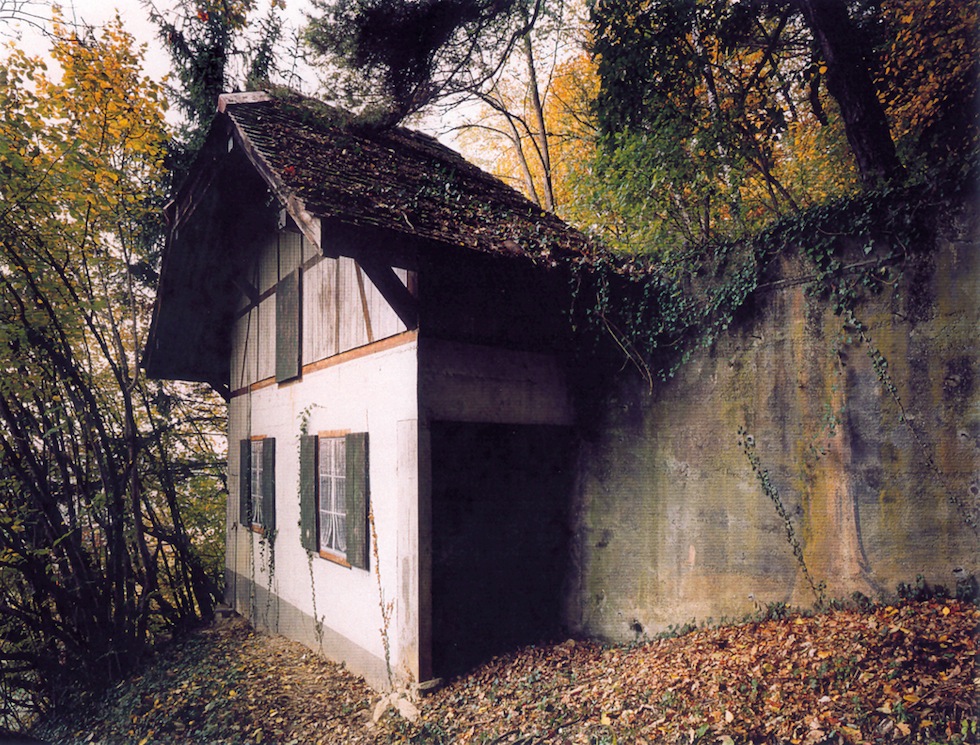 Fake pre and WWII (and after) swiss houses.
A Swiss concrete bunker disguised as mountain Chalet. This camouflaged bunkers were almost secret until 2004. Theatre set designers and artists were hired to camouflage these bunkers.
Photos taken by Christian Schwager, who estimates there are at least 250 bunkers like these.